Regardless of the type of party or event you are organising a hog roast is a great catering solution. A hog can be roasted either indoors or outdoors and it provides an impressive centrepiece for any feast. The Hog Roast Barnsley team has many years of experience when it comes to catering for events and we are ready to impress your guests with a mouthwatering selection of dishes that they won't forget. Don't let organising the catering for your event stress you out – instead let Hog Roast Barnsley's expert team handle everything for you, from planning your bespoke menu and carefully preparing your food from scratch to taking excellent care of your guests.
We have been creating memorable menus for a diverse array of events in Barnsley for over a decade. Whatever the size or scope of your event, we will be able to fulfil all of your catering requirements. We can provide inventive catering solutions for events of all sizes, from intimate special occasions to large corporate events and wedding receptions.
A Hog Roast for Every Event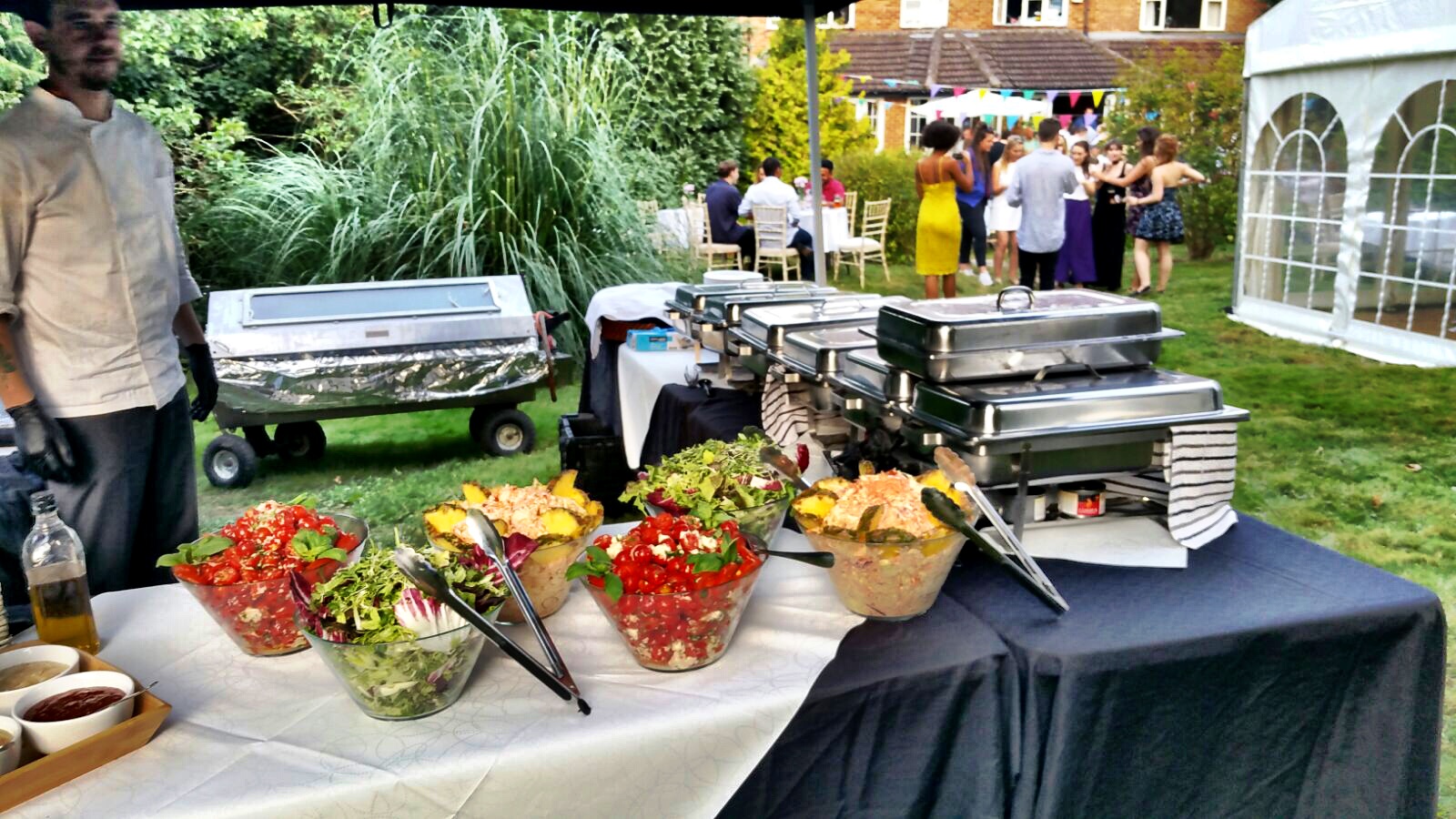 Our extensive menu options offer a plentiful supply of dishes that will please all tastes and cater for a range of different diets. We have an abundance of vibrant freshly made dishes on offer, with a wide selection of side dishes, salads, starters, desserts and canapes. All of our menus come with different meat options, and vegetarian and vegan dishes.
Our specialist team will liaise closely with you to ensure your final menu has both the amount and variety of food that you require for your guests, ensuring that everyone will be treated to a very enjoyable meal and generous portions.
When your big day arrives, the Hog Roast Barnsley team will be on-site several hours before the food is due to be served. We will make everything from scratch at your venue and make sure that everything is beautifully presented and ready to be served exactly on time.
Hog Roast Barnsley – Event Caterers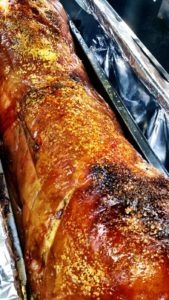 Bringing people together to enjoy fresh, local produce is what Hog Roast Barnsley is all about. We are also firm believers in making the most of what the local area has to offer and we select only the very best ingredients for all of our menus. Whilst our hog roasts may be the star attraction, we put just as much energy and passion into choosing and preparing all of our other dishes as well, whether it be organic chicken, locally-reared lamb or one of our many delicious vegetarian options.
Our expert event planners will always come up with a menu that suits your tastes, dietary requirements and budget. From wedding receptions with canapes and waiting staff in the landscaped gardens of a stately home, to an informal buffet at a village fair whilst listening to the local brass band, Hog Roast Barnsley will always make your day extra special by delivering a truly memorable dining experience.
Hire a Hog Roaster from Us
Should you prefer you could hire a hog roast machine from us. When the machine is delivered, you will be shown how to use it. If you would like us to we can provide you with the hog or other meats for you to roast.
All of our catering packages are excellent value for money and if you would like a free quote for your event, you can contact us by phone, email or by completing the query form on our website.